Developing solutions to energy policy and market challenges in emerging economies
Nearly 1 billion people lack basic electricity, and billions more lack access to the reliable, affordable, and sustainable energy systems that form the backbone of job creation, growth, and improved social well-being.
The Energy Access Project at Duke focuses on building knowledge and networks to inform key decision-making related to energy poverty. It brings world-class researchers to bear on the highest priority questions of the day and supports policy-makers, project developers, investors, civil society, and impacted communities in driving energy system development and transformation.
The success of national vaccine distribution efforts depends on a functional cold chain. EAP's Rob Fetter shared how solar can be a part of the solution in The Conversation.
In response a striking dearth of even the most fundamental data, EAP@Duke has initiated a project for the World Health Organization to develop a Global Assessment of Electricity in Healthcare Facilities.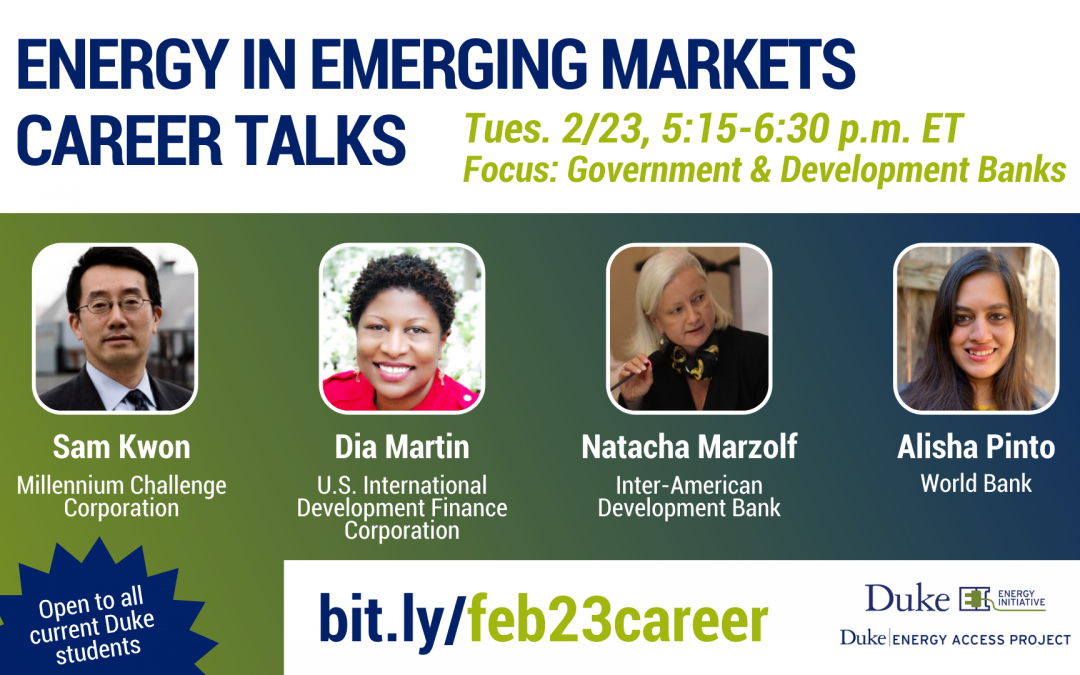 Curious about careers related to energy access and energy transitions in low- and middle-income countries? Check out this career talks session, which focuses on opportunities in governmental agencies and development banks.